CloudTMS+ Membership
Securely link your CloudTMS to our online dashboard, enabling syncing, backups, reports, surveys and more.
Contact us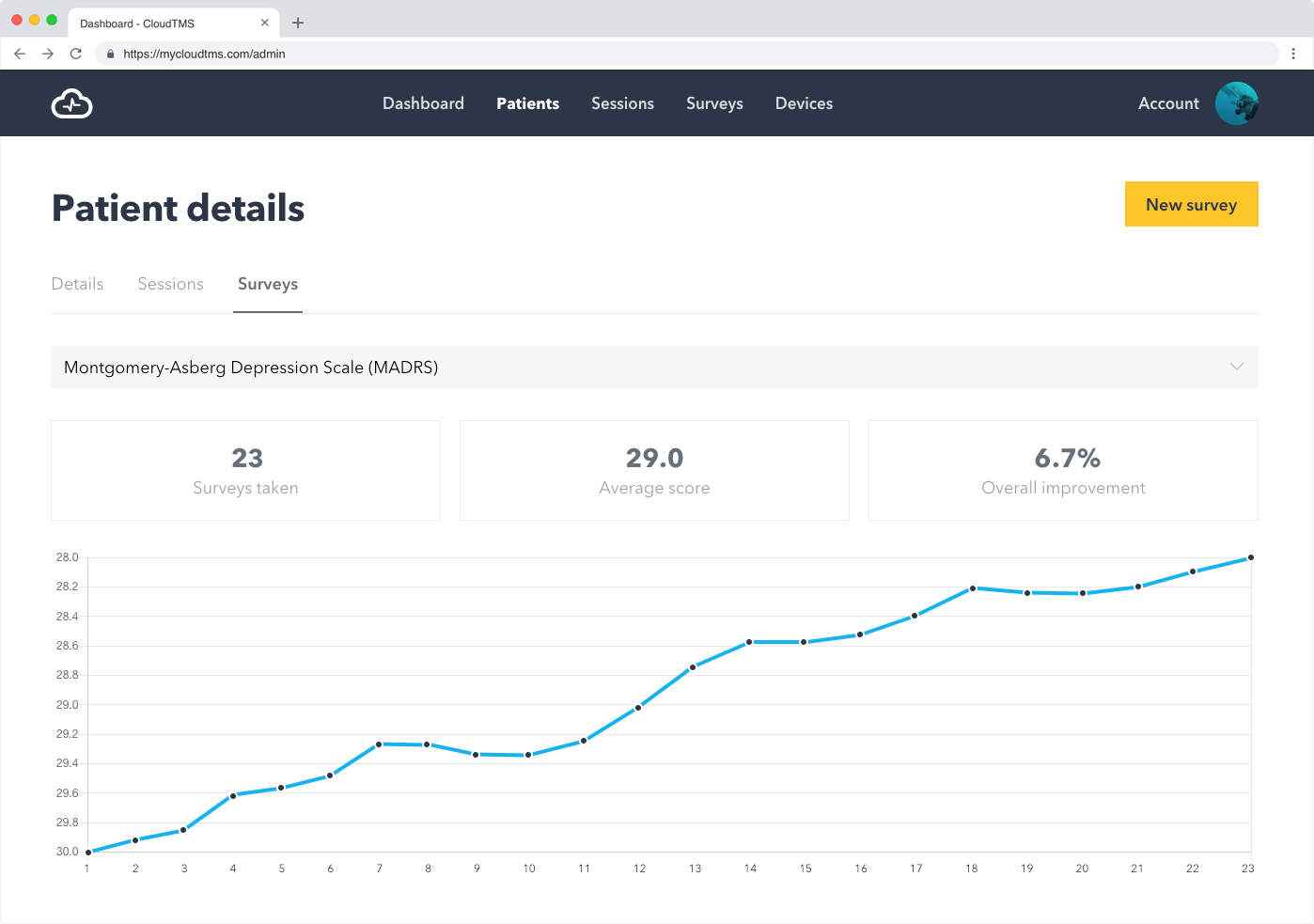 Key features
Expand your practice and efficiently track patient wellness.
Sync
No need to email that patient file! Keep your patients, sessions and protocols in sync from New York to Tokyo in real time. Transparent, automatic, and effortless your patient files will always be in sync without you having to lift a finger.
Backups
Peace of mind secure backups to the cloud. With up to 30 days of backups you'll never have to worry about losing your patient data again. With our solution your records can easily be retrieved and your account restored in case of data loss.
Surveys
No need to use paper and clipboards!. Measure your TMS patients' response rates effectively using our surveys feature. All major surveys & questionnaires are supported including PHQ-9, MADRS, Beck's Depression Inventory and more.
Practice Analytics
Visualise your practice growth and patient wellness with intuitive charting and reporting features. Our dashboard will give you a quick snapshot of your practice stats and patient response rates.
Research Protocols
With 1000s of studies being performed globally every year TMS is a rapidly evolving field. Get the latest in TMS research protocols automatically synced to your account so you're always up to date with your peers and the community at large.
Online
With over 15 years development experience, let us help you bring you online with all of the features you need to run a successful practice. Our Online service is only available to CloudTMS+ members.
Ready to join CloudTMS+?
Purchase with your CloudTMS account and we'll be in touch within 2 business days to finish setup.