Introducing CloudTMS, a revolutionary cloud based rTMS system for the 21st century. Access your practice data conveniently and securely from the cloud.

Purchase & Setup
An easy to set up, complete solution means you'll be up and running in no time.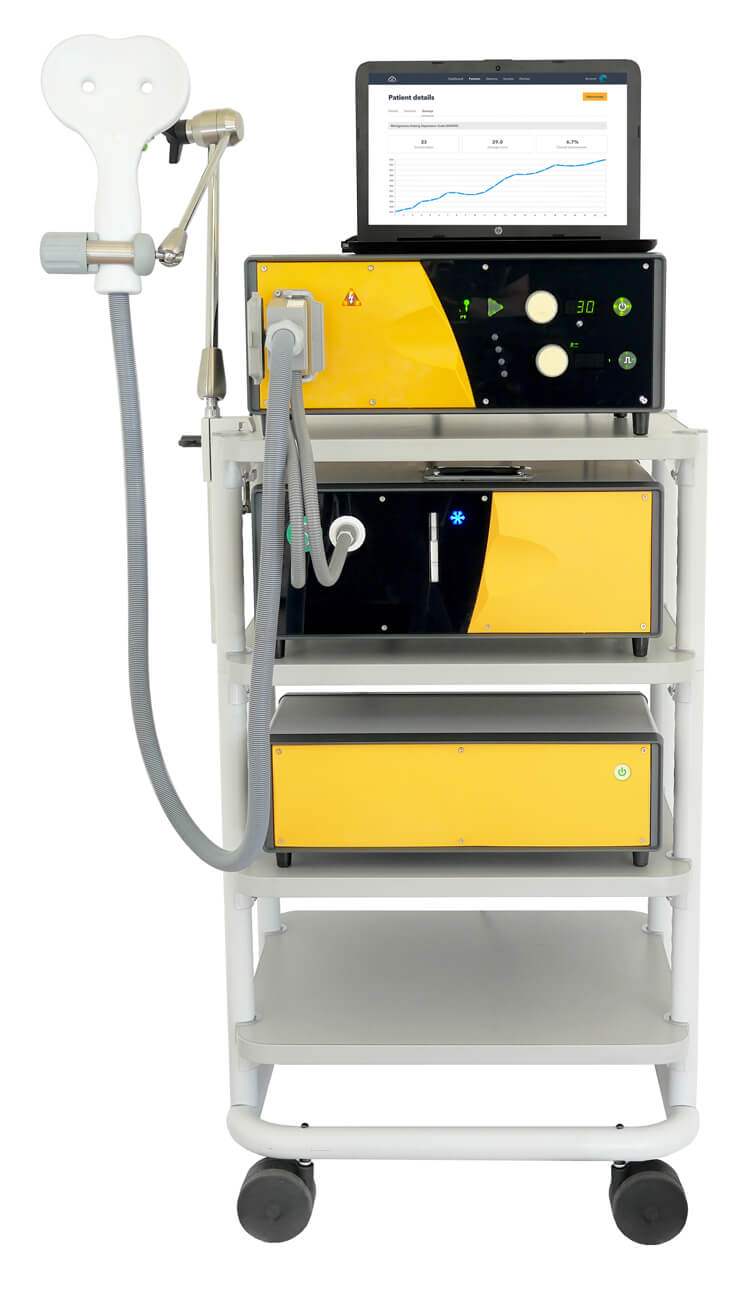 FDA cleared CloudTMS machine + touch screen laptop
Secure cloud based access to your practice data on your mobile
Fully customizable & comprehensive session reports
Intensive rTMS training in technique & fundamentals
Complimentary passes to our hands on training courses
rTMS Practice Dashboard
Free lifetime support
Perform rTMS therapy FDA approved for the treatment of depression
Access to rTMS reimbursement guide
After you purchase
Your FDA cleared CloudTMS machine ships in 3-5 business days
1. Delivery
The CloudTMS machine is delivered to your practice on a date of your choosing.
2. Scheduling
Our customer support will call you to schedule training.
3. Training
A certified trainer conducts training on location with your staff.
4. Support
Training is finished, but free lifetime support is available.
Setup your practice
in as quick as 5 business days
Continue
The CloudTMS Approach
Our FDA cleared CloudTMS device comes with the best cooling technology on the market keeping our coils cool even during long continuous use times.
Learn more
Cost effective treatment
Our sales are direct to customer so we don't have to maintain a costly salesforce like the competition. We pass the cost savings onto you.
Contact us
Clinically proven video
Explore exciting new research with Dr. Jonathan Downar during his lecture at the Toronto Western Hostpital site of UHN.
Watch on YouTube